An intimate relationship is the one where you feel open and safe to be yourself and can trust your partner to treat you with love, care, and respect.
While cultivating a relationship where you feel comfortable opening up about your challenges or insecurities is not easy it can be extremely beneficial both for your emotional wellbeing and sex life…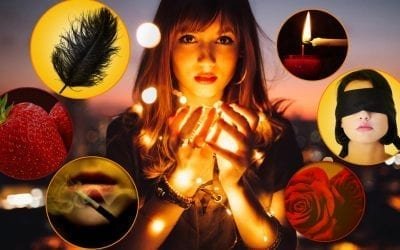 I always believed in gifting experiences vs. material things. Why giving something that will often gather dust in a corner at best and pollute the planet at worst if, instead, you can give your lover a memory of excitement and connection that they will cherish for a...
Focus. Drive. Productivity. This is our reality of life in a masculine world. Slowing down, getting in touch with your sensuality, prioritizing what feels good to you is my invitation for you to tap more fully into your feminine power.