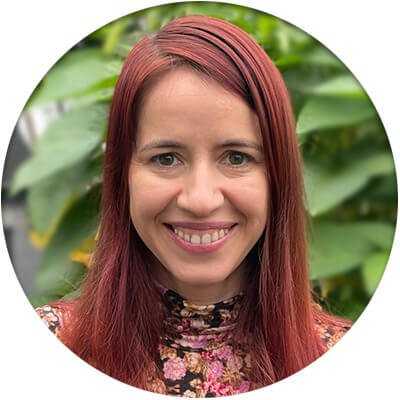 Hi, I'm Anya Laeta – a Tantric Sexologist & Somatic Intimacy Coach in San Francisco Bay Area.
I mostly work with women who found their special someone but feel sexually unfulfilled and ready to change that.
Do you feel like you're crushing it in most areas of your life, but physical intimacy is lacking?
You might have a great connection with your partner but feel completely lost sexually.
Or, you are too anxious or shy to ever bring up the topic of sex in your relationship.
Perhaps, you've felt shut down or numb for years wondering if there's something wrong with you.
Or have been terrified to lose your person because of sexual incompatibility?
More importantly, you intuitively know there is more to sex, but are not sure how to get there.
What I offer is more than just a temporary fix. It's a journey that will connect you with the magic, mystery, and power of your sexual self. You might not know it, but SHE is there, waiting to be awakened.
As a Tantric Sexologist, I've successfully worked with women & couples struggling with:
inability to translate love and affection into connecting sexually
lack or loss of libido
sexual boredom and obligatory sex
getting out of their head
experiencing pleasure or anorgasmia
feeling discomfort or pain during the intercourse
low sexual self-esteem and body image
chronic cheating
insecurities and doubts in the bedroom
not knowing what they want and how to ask for it
where to start with the exploration of ethical non-monogamy or kink
What clients have to say about me…
"Anya's energy is a beautiful and steady guide. Her ability to both contain sessions and expand the field of one's healing with both her presence and her obvious extensive training, left me in a place of ease, trust, safety, and surrender from our first session.
If you are wanting to be held in complete love and safety, while also encouraged to truly explore your edges of what holds you back, consider her for your healing journey." – Artemis Mandala, Sex Therapist, LMHCA
"My sessions with Anya are one of the best gifts I have ever given myself. In just a few months, Anya has helped me overcome issues with intimacy that I struggled with my ENTIRE life. She is calming, caring, supportive, and empathetic while keeping you accountable. I am so grateful for the improvements I'm seeing in my life and relationships." – Tzipora H.
"I would not hesitate for a second to do more work with Anya. I worked with her at a time when I was experiencing a lot of disconnect from my partner and myself on multiple levels – emotional and physical. From the first sessions, I noticed how attentively she listened to me and how thoughtfully she guided me. Her easeful and non-judgemental presence made it easy for me to be vulnerable, and she helped me understand my own power in driving my healing. I can't recommend her enough." -Silvia S.
About me:
Trained in the VITA™ Sex, Love, and Relationships Coaching, the Somatica Method of Sex and Intimacy Coaching, Sexological Bodywork, and Tantra, I create a safe space for you by being open-minded, knowledgeable, perceptive, and caring, but I will hold you accountable for the results you are trying to get.
About you:
You want deep, meaningful growth in your relationships and sexuality, and you're ready to work for it. You want a judgment-free experience where you can learn to be yourself and own your struggles, while willing to try new solutions and step out of your comfort zone.