Tantra for Couples
Personal Workshop
You set the date when it's convenient for you
For so many happy connected couples, sexuality is really the last outpost. It is often the area that is most unconscious, where partners don't allow themselves to fully feel their needs and wants, and openly share with each other.
Unlock Your Erotic Potential by getting guidance and support around sex, relationships, confidence & pleasure. Set the tone for the rest of your life by prioritizing yourself, your needs and desires.
This Tantra for Couples Intensive is for You if you are ready to let go of:
Avoiding sex and intimacy
Being bored with sex
Experiencing numbness or discomfort during the intercourse
Not knowing what turns you on
Feeling pressure to have sex and forcing yourself to do it
Being ashamed of talking openly about sex
Faking orgasms
Feeling alone and unable to share your insecurities with anybody
Hoping that things in the bedroom will get better on their own
A belief that your libido is low and there is nothing to do about it
Feeling sexually blocked, numb or disconnected
YOU WILL LEARN
Sexuality & intimacy teachings that will change your life.
Your erotic preferences
Fundamental tools for creating more pleasure and sensation
Understanding your libido
Understanding women's sexual anatomy
Different types of sexual desire
To expand your erotic menu
Practical skills around sensual touch
Clearly and effectively communicate your most pressing concerns to your partner
Get in touch with your needs and ask for what you want
How to manage disappointment and rejection
and much more…
How it works
We'll start with an introductory session during which I can learn your unique history, desires and challenges. It'll allow me to design a schedule that would be custom-tailored for your particular needs.
We will also discuss dates that could work for you and fit my schedule.
Tantra retreat sample schedule
11:00-12:00 pm: Intimacy education you never got
12:15-1:15 pm: Breathwork/energy movement practice
1:15- 2:00 pm: Break
2:00-3:00 pm: Personalized sexuality coaching session
3:10-4:10 pm Tools for creating more pleasure and sensation
4:15-4:45 pm: Integration and takeaways
What's Included
Complementary intro session
4h of private sex & relationship coaching catered to your needs
Guided Tantric couples meditation
Play assignments that will help you to re-fall in love with your partner
Your Guide on a Journey to a Passionate Sex Life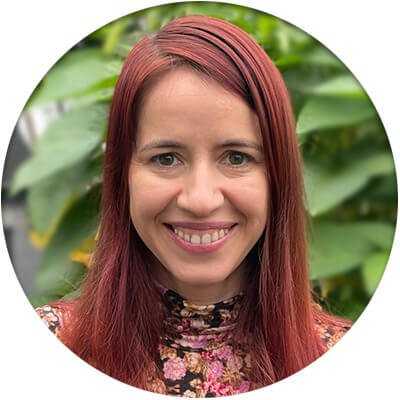 Anya Laeta
Anya is an Embodied Intimacy, Love and Relationship Coach with a Tantra and Somatic Sexology background. She is passionate about empowering couples to step into their full erotic power and connect deeper with themselves and others.
What clients have to say about me…
"We have been working with Anya for a couple of months now and already there has been a huge shift in our desire for sex and experimentation within our monogamous relationship. She is incredibly knowledgeable and is giving us plenty of tips and ideas for bringing our sexy back. She is also super easy to talk with. My husband and I both feel very comfortable disclosing intimate details of our sex life (or lack thereof). I highly recommend her to anyone looking to improve their relationship with not only their partner, but with their self." – S.M.
"My work with Anya was transformative. Just several sessions changed so much in my relationship. We've tried out all of her ideas and found so many new things that we enjoy in bed. She helped increase my confidence and opened the door to a lot of exciting sex. I've never felt closer to my partner than now and I think the intimacy I've built with her by exploring some of Anya's suggestions played a big role in that." – K.M.
"I was struggling in my 4-year relationship with intimacy. I'm in my 30's and was having a hard time feeling excited with my partner when it came to sex. I thought the only solution was to seek out new partners, but Anya helped me reconnect with my body and empowered me to start communicating my needs. I highly recommend Anya as a intimacy and sex coach/therapist. She helped change my relationship with myself and with my husband. I reference the information she educated me with all the time now in conversations with friends and colleagues. You're in good hands with Anya!" – M.L.