Tantra Yoga Coach for Women
Have you been dreaming about feeling more comfortable in your skin, unapologetically expressing your desires, experiencing more pleasure?…
When a woman's sexual energy wakes up to its spiritual essence, she wakes up everything around her. She is wild – natural, pure, spontaneous, fully embodied. She creates a world that reflects her heart's deepest call. Her radiance inspires men to embody the divine masculine. She dances into the sky of possibilities.
What is Tantra Yoga?
Tantra Yoga is a modern take on ancient Hindu, Buddhist, and Taoist spiritual practices. It is a tradition in which awakening is pursued through the embracing of all and denial of none, seeing everything that happens in your life as a way to learn, grow, and become more conscious and alive.
My approach to Tantra yoga is focused on personal transformation through embodiment, relationships, and intimacy.
Tantra Yoga Coaching is for You
if you are ready to let go of:
Avoiding sex and intimacy
Being bored with sex
Experiencing numbness or discomfort during the intercourse
Not knowing what turns you on
Feeling pressure to have sex and forcing yourself to do it
Being ashamed of talking openly about sex
Faking orgasms
Feeling alone and unable to share your insecurities with anybody
Hoping that things in the bedroom will get better on their own
A belief that your libido is low and there is nothing to do about it
Blocks that inhibit women's sexual expression
Women's anatomy of arousal
Different types of sexual desire
Your core erotic themes
Your sexual language
Fundamental tools for creating more pleasure and sensation
Understanding how sexual desire corresponds to your cycle
Influence of stress on your libido and what you can do about it
How to work with yoni dearmoring
How to increase your orgasmic capacity
Practical skills around sensual touch
Jade Egg yoga
To expand your erotic menu
Understanding your nervous system, how it responds to trauma and how to release it into its natural, healthy flow
How your attachment style impacts your relationships
Clearly and effectively communicate your most pressing concerns to your partner
Get in touch with your needs and ask for what you want
How to allow yourself to be an active receiver
How to manage disappointment and rejection
Trauma and stress release exercises (TRE modality)
and much more…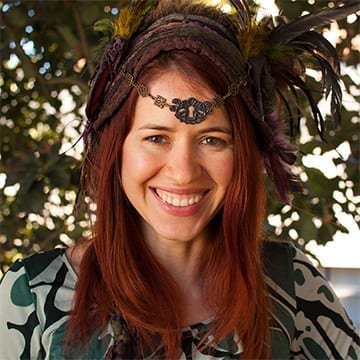 My Background
I am a Certified Tantra Practitioner with Tao Tantric Arts, as well as a Certified Somatic Sexologist. More importantly, I've been on a journey of personal growth, healing, mindfulness & embodiment for the last 15 years. I "walked the walk" and continue doing so every day!
Tantra teachers who deeply inspired my practice are David Deida, Shakti Malan, Shashi Solluna, Layla Martin, Kim Anami, and Jaiya.
$1800 USD
Includes: 12 private sessions, follow-up tools, practices, notes, and materials to support your growth.