Tantra Retreat for Singles in Portland, OR
– personal retreat –
Sexual Awakening for Women
Choose the dates that work for you
This retreat is an invitation for you to slow down, exhale, reset, reflect, tune into your body, your senses, your pleasure, and connection to yourself.
It is from this place of deeper listening that your clarity, aliveness, and intuition can emerge.
When a woman's sexual energy wakes up to its spiritual essence, she wakes up everything around her. She is wild – natural, pure, spontaneous, fully embodied. She creates a world that reflects her heart's deepest call. She dances into the sky of possibilities.
Unlock Your Full Erotic Potential.
This Tantra Retreat is for You if you are ready to let go of:
Avoiding sex and intimacy
Being bored with sex
Experiencing numbness or discomfort during the intercourse
Not knowing what turns you on
Feeling pressure to have sex and forcing yourself to do it
Being ashamed of talking openly about sex
Faking orgasms
Feeling alone and unable to share your insecurities with anybody
Hoping that things in the bedroom will get better on their own
A belief that your libido is low and there is nothing to do about it
This custom-tailored Tantra retreat is a safe space for you to get more in touch with your feminine sexual essence and get needed information, tools, and practices to become more confident and empowered around sex and intimacy.
Discover
Blocks that inhibit sexual expression
Things you need to know about your sexual anatomy to increase your pleasure potential
Different types of sexual desire
Fundamental tools for creating more pleasure and sensation
How to be a better lover
Different types of erotic languages
Tantra retreat sample schedule
12:00-1:00pm Hike in the forest, QiGong practice
1:15-2:00pm Lunch
2:00- 3:00pm Intimacy education you never got
3:00-4:00pm Tools for creating more pleasure and sensation
4:10-5pm Breathwork & movement practice
5.00-5.30pm Sound Healing Massage
5:30-6:00pm Journaling & integration
6:10-7:00pm Dinner
What's Included
5h of 1-on-1 sexuality coaching a day
Guided somatic practices that will strengthen your connection to your body and pleasure
Breathwork experience
Cacao ceremony
Personal transformation through mind-body-heart connection
Sound healing massage
Food
Lodging
What's Not Included
Airfare
Travel insurance​

Transportation
Your Guide on the Sexual Empowerment Journey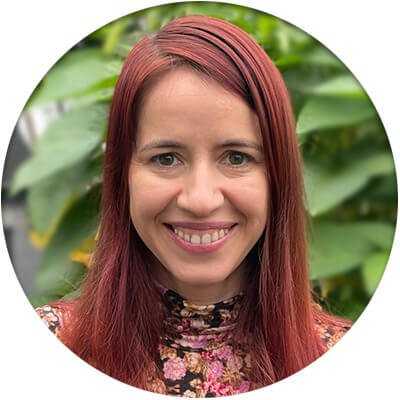 Anya Laeta
Anya is an Somatic Intimacy, Love and Relationship Coach with a Tantra and Somatic Sexology background. She is passionate about empowering others to meet their full erotic potential and relationship needs.
"Anya Laeta is a rare find with a talent for healing facilitation in the realm of intimacy, relationships and somatic self-discovery. She made it easy to trust her capacity to hold my vulnerabilities and my process with total non-judgment." – Anna R
"Anya led me through a practice where I embodied my own sacred masculine side and I had a breakthrough moment- an attuned partner will never go beyond my own receptivity. An attuned partner only goes where there is receptivity. An attuned partner goes with presence and connection, always. We did a breathing practice to set this uncovered knowledge into my system and during the breathing practice I realized — this is ultimate safety in sexuality and in feminine expression. Changed my life. I'm so grateful for you and the work that you do, thank you, Anya!" – Lisa P
"I came to Anya because I struggled to orgasm, only to quickly realize that I had much bigger problems to solve. I had been looking in the wrong places for relief and growth and had no idea of the attachment trauma I was carrying before our work together." – Amy M
Location & Practical Details
This retreat will take place at a private home in Portland, OR.
Directions
If you are flying in, you can book your flight to Portland International Airport (PDX). The venue is 25-30min drive from the airport; the exact address will be provided after booking.
Your Investment
$900 USD/2 days